Triton Holding Public Company Limited is a construction and energy investment company focusing on creating long term superior returns for shareholders through a unique portfolio that is structured with diversified investments in both public and private companies. We are geared towards investing in construction, construction resources and energy related companies as well as providing construction consultancy and EPCM services. Our management team is dedicated in handpicking investments with strong cash flow and sustainable growth backed by a strong management team.
As well as the freedom to seize investment opportunities when they arise, our management team does so with utmost care and integrity. Safety in investments is ensured as our management team will most likely invest in controlling stakes in established businesses. With a diversified portfolio, we aim to weather cyclical movements in markets.
Our unique structure as a holding company positions Triton in the forefront of Thai companies that is flexible, focused on generating profitable sustainable returns, and reaping the benefit of being able to list and spinoff our own investments.
Our model, which is based on a long-term vision, values sustainable growth and performance with the aim to invest in opportunities to benefit generations of Triton shareholders. It is the driving force for the Group's success and the guarantee of its future.
Our vision is to be the leading investment company. Our aim is to achieve superior returns that is sustainable and socially responsible. The guiding vision of Triton is to "invest for generations to come" as we care utmost for the long-term prosperity of all our stakeholders.
"Performance, Sustainability, Reliability" Our approach to active investment management is based on an investment process that fully integrates sustainability as a core objective. These three pillars are the hallmarks of our company. They remain the foundation upon which we continue to expand.
INTEGRITY
Ethical behavior is the cornerstone of Triton. We continue and aim to grow our company on a reputation of honesty and fairness. We pride ourselves on doing the right thing at the right time for the right reason. Through integrity we solidify the connection that we build between Triton and our clients.
OUR PEOPLE
We strive to create a team that is diverse with the aim that diversity brings productivity, creativity and efficiency. Safety for our people, the communities that we work in, and the environment is our utmost priority.
FISCAL RESPONSIBILITY
Cost Awareness is a major concern for Triton as we aim to focus on managing our own costs as well as our clients cost.
SUSTAINABILITY AND BUILDING RESILIENT COMMUNITIES
How we deliver projects for
our customers matters just
as much as what we deliver.
Sustainability is delivered in our projects using a full spectrum approach that involves core engineering, procurement, construction and strategic services. This approach leverages unique knowledge and capabilities to delivery sustainable projects for our clients, and the socio-economic communities.
OUR COMMITMENT of Triton Holding is to protect the people and the environment, partner with communities and society to promote positive economic development. This commitment is embodied in Triton's Vision, Values and Covenants, Environment and Safety Rules and Regulations, and our Code of Conduct.
CONSERVATION of the environment, including reducing energy use and air emissions, water and resource consumption and promote waste management are projects that are identified for Triton Holding. We engage with key stakeholders to build understanding relationships and maintain trust, implement programs that improve the quality of life where we work as well as help address broader societal issues.
EMPLOYEES are all treated with respect and dignity and diversity is promoted within the workplace. We strengthen our sustainability through education, innovation, training and the use of appropriate industry standards and external guidelines.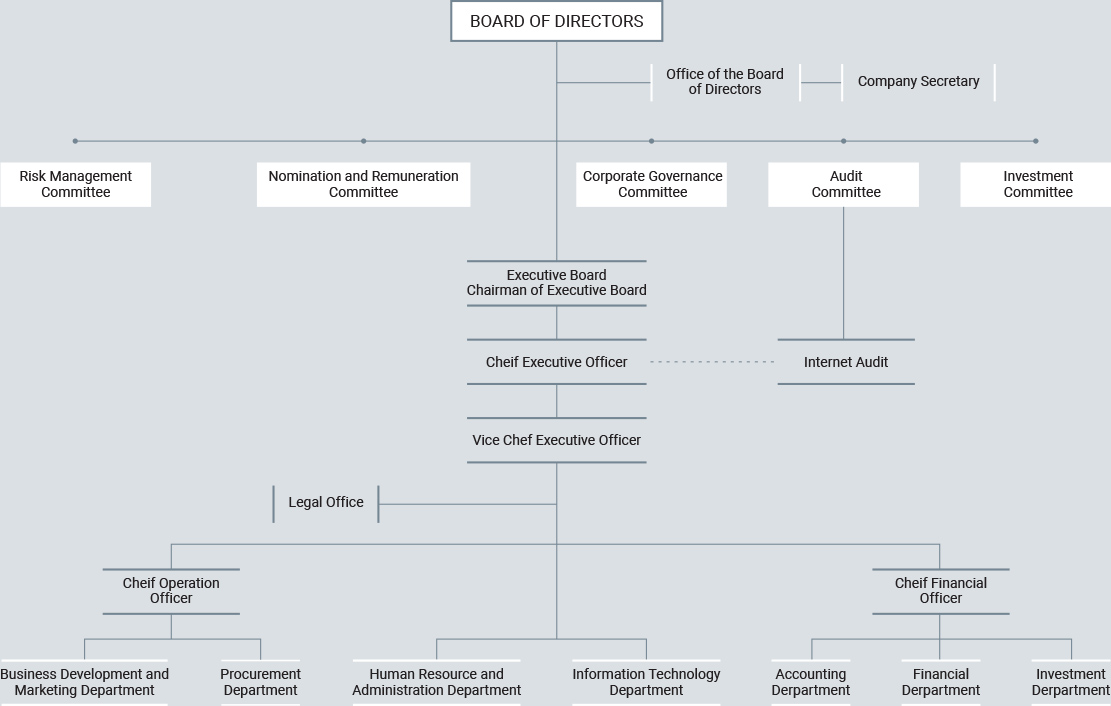 The priority objectives of the Board of Directors of Triton, the strategic body, are to increase the value of the company and to defend stakeholders' interests. Its principal missions are to adopt major strategies of the company and its subsidiaries, monitor the implementation of those strategies, verify fair and accurate presentation of information of the company and its subsidiaries, and to protect corporate assets whilst ensuring compliance with good corporate governance.