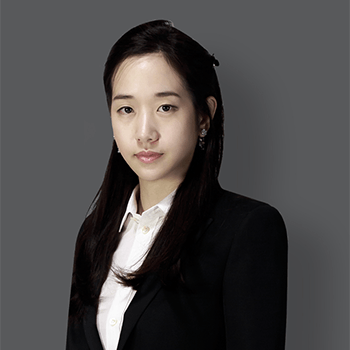 Chairman of the Executive Board
Louise holds a Master of Business Administration and Finance (with Honors) of Sasin Graduate Institute of Business Administration of Chulalongkorn University and a Bachelor of Commerce (with Honors) from University of New South Wales, Australia
Louise began her career at Country Group Securities Public Company Limited (CGS) as Director and Chief Investment Officer. During her time at CGS, she took responsibilities in overseeing all investment activities. She later held a position of Director and Executive Director of Splash Media Public Company Limited and an significant role as Chief Executive Officer of Triton Holing Public Company Limited.
With her experiences in investment and excellent managerial skills and strong ambition to grow, she has moved up to be the Chairman of the Executive Board of Triton Holding Public Company Limited since 2016 and the Chairman of the Board of Directors of Strega Public Company Limited since 2018.
The priority objectives of the Board of Directors of Triton, the strategic body, are to increase the value of the company and to defend stakeholders' interests. Its principal missions are to adopt major strategies of the company and its subsidiaries, monitor the implementation of those strategies, verify fair and accurate presentation of information of the company and its subsidiaries, and to protect corporate assets whilst ensuring compliance with good corporate governance.