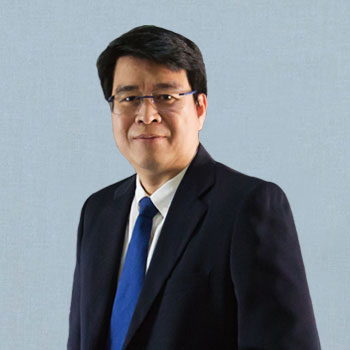 Educational background
Master of Business Administration (Finance & International Business) University of ST. Thomas.
Bachelor of Business Administration (Finance and Banking), Thammasat University.
Bachelor of Laws, Sukhothai Thammathirat Open University.
Strategic CFO course class 4, The Stock Exchange of Thailand.
Current positions in the listed companies
2020 – Present
Director and Chief Financial Officer, Triton Holding Public Company Limited
Work experiences
2017 – 2020
Chief Financial Officer, Thai Plaspac Public Company Limited
2017 – 2017
Chief Financial Officer, Thai Solar Energy Public Company Limited
2016 – 2017
Tax and Financial Planning Manager, Bangchak Corporation Public Company Limited
2008 – 2016
Chief Financial Officer, National Power Supply Public Company Limited
2001 – 2008
Executive Assistant Sales & Marketing / Senior Manager of Debt Restructuring
Sukhumvit Asset Management Company Limited
1999 – 2001
Assistant Credit Manager, SICCO
1996 – 1999
Investment Banking Officer, IFCT Finance and Securities Public Company Limited
The priority objectives of the Board of Directors of Triton, the strategic body, are to increase the value of the company and to defend stakeholders' interests. Its principal missions are to adopt major strategies of the company and its subsidiaries, monitor the implementation of those strategies, verify fair and accurate presentation of information of the company and its subsidiaries, and to protect corporate assets whilst ensuring compliance with good corporate governance.