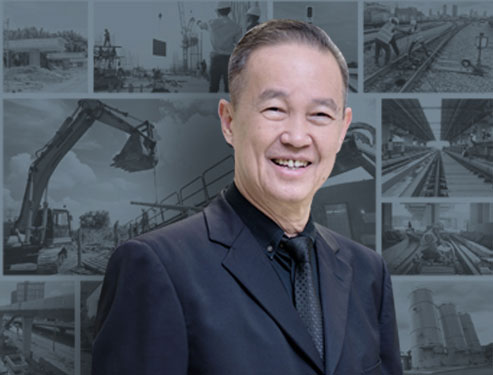 Mr. Chirdsak Kukiattinun, Chief Executive Officer of Triton Holding Public Company Limited (TRITN), stated that TRITN's 1H20 profit grew 455% YoY to 22 million baht due to higher margin from specialized engineering business, higher revenue from power business and higher profit recognition from the investment of Global Consumer Public Company Limited (GLOCON).
Revenue from construction business was 294.08 million baht, up 10.36% or by 27.62 million baht from the same period last year. This resulted mainly from revenue recognition of Northern Fuel Pipeline Transportation project, Train terminal project, and a group of U-Turn Overpass crossing railway projects.
For the 3-month period, construction business generated gross profit of 39.29 million baht, up 253.56% or by 28.18 million baht from the same period in 2019. The positive impact resulted mainly from increasing revenue and effective cost control. The company recorded a revenue of 725 million baht from construction business in the first half of 2020.
TRITN's gross profit for the first half was 76.95 million baht, increased by 42% compared to the same period of last year, resulting in higher ROA and ROE in the second quarter of 2020 from an increase in revenue and cost management.
As for the power business, the company had invested and held 75% of registered capital in Aukkrarawat Plants Renewable Energies Co., Ltd., in which the 4.9 MW power plant is under construction and is expected to start the commercialized date in 4Q20. Mr. Chirdsak said that the company expects a revenue of 100 million baht per annum, while recording a 20 million baht worth of goodwill from this investment.
In addition, the company recognized profit from the differences between cost and fair value of other current financial assets of 57.64 million baht in comprehensive income from GLOCON in this quarter.